The post Jurassic World 3 Dominion Release, Cast and Crew appeared first on Timesalert.com.
The Epic blockbuster Jurassic Park series by Steven Spielberg had taken the world by storm even when the first movie released in 1993. Now after more than 25 years and 6 movies, they remain just as popular.
Jurassic World 3
The last movie, Jurassic World: the Fallen Kingdom which came out in 2018, saw how a volcanic eruption became a threat to the dinosaurs in the theme park and Chris Pratt and Bryce Dallas's characters' journey to saving them from final extinction.
The newest installment called Jurassic World: Dominion is a sequel to that. This upcoming Science adventure film directed by Colin Trevorrow. He also wrote the movie's screenplay along with Emily Carmichael, it is based on a story by Trevorrow and his writing partner Derek Connolly.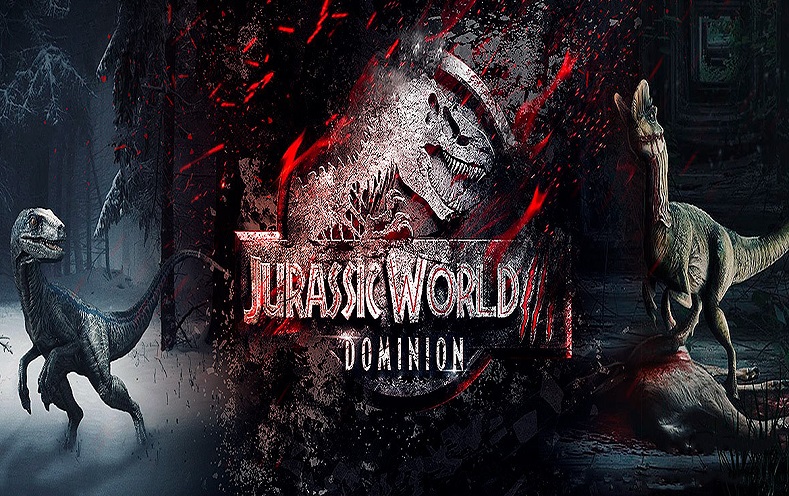 Jurassic World 3 Dominion Cast and Crew
A majority of the cast remains the same from the previous movies such as
Chris Pratt as Owen Grady
Bryce Dallas Howard as Claire Dearing
Laura Dern as Dr Ellie Sattler
Sam Neil as Dr. Alan Grant
Jeff Goldblum as Ian Malcolm
Justice Smith as Franklin Webb
BD Wong as Dr. Henry Wu
Isabella Sermon as Maisie Lockwood
Campbell Scott as Lewis Dodgson
Jake Jonson as Lowery
In February 2018, Dominion announced, known as Jurassic World 3 to release on June 11, 2021. The writer and director Colin Trevorrow also brought in fellow co-writer Emily Carmichael then, after being impressed by her work. They stated that in this sequel, Dinosaurs would spread all over the world, bought and sold as people other than Dr. Henry Wu would allow creating their own Dinosaurs.
Jurassic World – Dominion Filming
The film's principal filming began in February 2020, it was then that the movie's official title Jurassic World: Dominion also revealed. Parts were filmed on Cathedral Grove on Canada's Vancouver Island and also in Merritt, British Columbia. Scenes have also shot at England's Hawley Common.
With extensive use of animatronic Dinosaurs and high-level VFX etc. the film's budget sits at about $200 million.
Jurassic World 3 Dominion Pandemic Halt Due To Covid19
In March 2020, however, production had halted due to the onslaught of the COVID 19 pandemic. The film was to consist of 100 days of shooting, filming at locations such as Malta, Valletta, and others remained.
Subsequently Universal decided to spend $5 million on the various safety protocols followed during filming in the pandemic. It also rented out an entire hotel for the 750 member production crew in England, where they could quarantine. Thousands of COVID tests for the cast and crew also conducted. Filming resumed in July 2020.
The cast and crew also underwent COVID 19 training. The Pinewood set followed all measures of safety precautions and social distancing. About 150 hand sanitizing stations were also set up. There were several breaks in the filming process since Malta once again saw a rise in its number of cases and the government ordered a 14-day quarantine for all those who had traveled.
Jurassic World Dominion Release date
Filming recently halted again temporarily on October 7 because several crew members tested positive for COVID 19 and required a 14-day Quarantine for everyone. The movie however has almost finished the entire filming process and only pre-production remains.
The movie which is the sixth installment in the Jurassic Park series and the third installment in the Jurassic World Series is produced by Universal Studios and Amblin Entertainment. The original release date of June 2021 has now pushed forward to June 10, 2022, for a successful box office performance.
The post Jurassic World 3 Dominion Release, Cast and Crew appeared first on Timesalert.com.
Category : Bollywood,Entertainment,timesalert