The post PMEGP Scheme Registration, Application Form, Check Status Online appeared first on Timesalert.com.
PMEGP – India is a huge country. It is an immensely populated country comprising most of the young population. A part of this young blood is educated but cannot function their education into productivity. This is so because of lesser employment opportunities as compared to population levels.
There is massive competition for a limited number of seats. Also, there is a skill scarcity in the right places. So here the government has come up with a new scheme to solve those issues and that is PMEGP. More other details are mentioned clearly in the below sections of the article.
PMEGP
Prime Minister's Employment Generation Programme (PMEGP) is an integrated version of the Prime Minister's Rojgar Yojana (PMRY) and Rural Employment Generation Programme (REGP). PMEGP focuses on the employment of youth in both the Urban and Rural areas.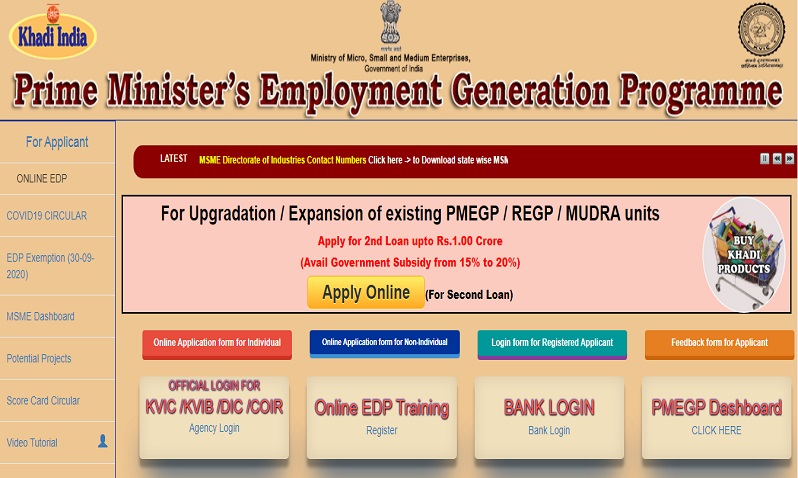 People who wish to start something from scratch can avail of this scheme.
Existing businesses who have availed any Government subsidy will be barred to participate in this scheme. Also, businesses in the negative lists are not included.
This scheme serves as a credit providing scheme administered by the Ministry of Micro, Small & Medium Enterprises (MoMSME) Khadi & Village Industries Commission (KVIC) on the national level and Khadi & Village Industries Boards, State KVIC Directorates, District Industries Centres (DICs) and banks implemented the scheme at the state level.
Aim Of The PMEGP Scheme
The scheme aims at the birth of brand new entrepreneurship
Generating self-employment which later on gives employment to several others.
The scheme also discourages migration from rural to urban areas because of job search.
This cancellation of migration further ensures rural development too.
Self-employment usually boosts confidence and creativity in the respective industry
Add points to the country's growth levels too.
Details About PMEGP
This credit funding kind of subsidy is first approved by the directorates, and by the route of KVIC, it reaches identified banks. There are 27 Public Sector Banks, Cooperative Banks, Regional Rural Banks (RRB), and Private Scheduled Commercial Banks approved for this purpose by the respective committee. These funds by way of banks reach the entrepreneur in their bank accounts. The lock-in period for the same is 3years.
Eligibility For PMEGP Subsidy Scheme
A major Individual who wishes to get this subsidiary should have the following
only one from a family.
Education requirements
Studied till grade 8
To set up a manufacturing project over 10lakh and for service project over 5lakh.
The maximum cost of the project allowed
Manufacturing -25 lakh
Service sector -10 lakh.
Categories For PMEGP Beneficiaries
General category 15%(Urban),
25%(Rural),
Special 25%(Urban),
35%(Rural) (including SC/ ST/ OBC/ Minorities/Women, Ex-servicemen, Physically handicapped, NER, Hill, and Border areas, etc.)
Self-help groups, cooperative societies, charitable trusts not in any other scheme can avail of PMEGP subsidy too.
Requirements For PMEGP
The directors of KVIC release public advertisements through print and electronic media inviting applications. There are no application fees. The application starts in May for the year 2020, and the last date was 22 May 2020 for soft copy and 23 May for a hard copy.
To receive a loan under this PMEGP scheme online loan application can also be filed on the KVIC website after submitting necessary documents namely;
PAN
aadhar card
caste certificates
project report
special category certificate
rural area certificate
education certificate
authorization letter.

How To Fill PMEGP Application Form Online
To file online, follow the steps
Go to the portal of KVIC. Click on the application form for individuals.
Fill out the form, mention details, and save it.
Upload the above-mentioned documents. And prepare for the final submission. Check for mistakes and rectify them. Once done, the application id and a password would be sent on the registered mobile number.
After applying, the status of the application is checked if it is sanctioned.
The government has taken this service online to facilitate the applicant, and the online system is more transparent to curb corruption. Applicants can visit the PMEGP official page for inquiry. Application id and password enable the applicant to check his application's status. A new page directed to and clicks on the 'view status' option.
Details of PMEGP loan Given
Interest rates for PMEGP loans are around 11% to 12%. The government gives 15 % to 35% as margin money or subsidy. The bank gives the remaining 60% to 75% as a term loan, in total funding up 90% to 95% of the project cost and rest the applicant invests. The tenure of the loan is from 3 yrs to 7 yrs. For more updates check Timesalert.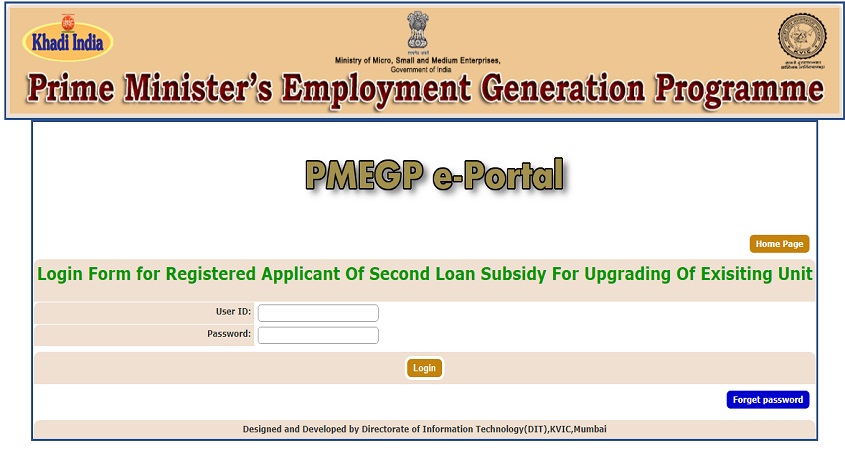 Conclusion
This PMEGP scheme is a great helping hand for the young enthusiasts who wish to start their own business from scratch, providing them with one of the most imp resources that are financial assistance.
The post PMEGP Scheme Registration, Application Form, Check Status Online appeared first on Timesalert.com.
Category : Schemes,timesalert